Survey: Internet Streaming Now Firmly Established in U.S.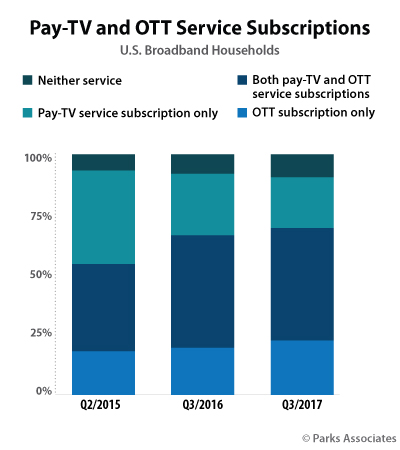 Source: WWW.SOUNDANDVISION.COM
More than two-thirds of U.S. internet-connected (a.k.a. "broadband") households now subscribe to a streaming service such as Netflix and about four out of ten (38 percent) subscribe to more than one service, according to new research from Dallas-based Parks Associates.
Read more